Only two years into our Mind, Body, Spirit Initiative and our list of community partners has grown to over thirty.  While the bulk of these are newly established partners, at the very bottom you'll find one organization that has been with us from the beginning:  Immanuel Lutheran Church.
"Holiday dinner!"
"Generosity t-shirts!"
"Prom!"
These are a few things you might hear from our students if I were to bring up Immanuel Lutheran Church around them.  And sure, they aren't wrong.  
Immanuel Lutheran Church invites the students and staff of Allegan Alternative High School over for a full spread holiday meal each year.  Turkey and ham,  mashed potatoes and gravy, and we always get hungry just thinking about it!  They've been hosting us for this annual dinner for FIFTEEN years now.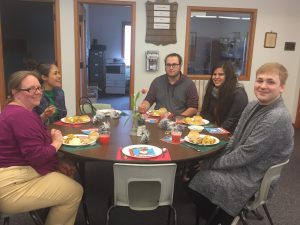 And prom!  Easily one of my favorite nights of the year.  Watching the excitement build within the school and crescendo in one brilliant evening is unbeatable.  The students in their dresses and their ties, the dance floor slowly filling up, and all those crazy fools getting wild in the photo booth.  Over a decade of our prom memories live within the walls of Immanuel Lutheran Church.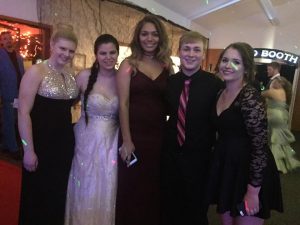 There are also things our students might not tell you about.  You might not hear about Jacob's brief lunchtime conversation with a gentlemen regarding the glorious day outside.  A gentleman from the church on his daily walk.  
You might not hear about the respect each member gives our students as they serve and chat with them, or the excitement in the room when seconds are more than encouraged.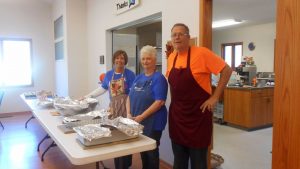 You might not hear about students discussing who they should give their extra shirt to, because when they volunteer for the church they are given two shirts – one to keep, and one to give.  
You might not hear the power in Jessie's words after visiting our school when she quietly said, "And where would each of us be without second chances and U-turns?"
"We are always being made new."  At the top of Immanuel Lutheran Church's list of beliefs sits this short statement: "We are always being made new."  
How perfect for us?  
It seems to me we are kindred spirits who understand the importance of starting over, of letting go of who you are to become who you might be, of making good on those second chances and realizing that sometimes we really need a change in direction.    
And so this year's graduation marked the start of a beautiful new tradition:  The Honorary Eagle Award.  Created as a means of expressing our gratitude, this award will be presented annually to a community member or organization who has helped our students SOAR inside and outside of our classroom walls.
As the first recipient of the Honorary Eagle Award, there was no hesitation is choosing you, Immanuel Lutheran Church.  For all of the support and all of the love, all of the memories and all of the times you've helped make us new.  This is us giving one back to you.
We love you.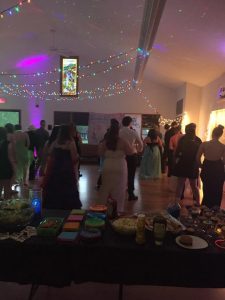 Written by Aaron Rogers, Dean of Students